Vítězslava Kaprálová (1915 – 1940)
Tales of a Small Flute
Two little pieces
for recorder or flute and piano
ed. Věroslav Němec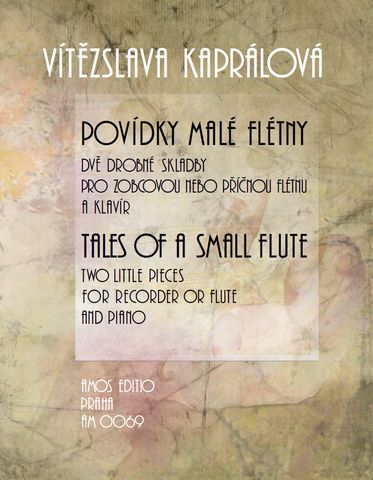 In the spring of 1940, Kaprálová decided to compose three little pieces to expand the repertoire of her fiancé Jiří Mucha, an amateur recorder player. At the end, she was able to finish only two of them, however. As is evident from their autograph score, Kaprálová intended them to be playable by both recorder and flute. Despite the freshness of these little musical gems full of imagination, none of them has been published – until today. Their first edition was made possible thanks to the support of The Kapralova Society.
Catalogue number: AM 0069 Price: 95 CZK
ISMN: 979-0-66057-068-5