Vítězslava Kaprálová (1915 – 1940)
Five Piano Compositions
ed. Věroslav Němec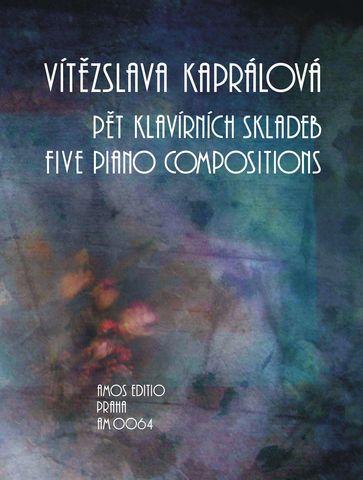 In the fall of 1930, the then fifteen-year-old Kaprálová began to study composition under Vilém Petrželka at the Brno Conservatory. Between February 1931 and January 1932, she composed her first work of significance, which she entitled Five Piano Compositions. The five "compositions," or rather movements, are full of lyricism. They are in fairly slow tempi and their harmonic language is so rich and colorful that a few years later, Kaprálová decided to orchestrate the first four as Suite en miniature. This historical, first edition of Five Piano Compositions, published by AMOS EDITIO, is made possible thanks to the financial support of the Kapralova Society.
Instrument: piano
Catalogue number: AM 0064 Price: 195 CZK
ISMN: 979-0-66057-062-3