Vítězslava Kaprálová (1915 – 1940)
Songs
Complete edition
voice (soprano or tenor) and piano
ed. Timothy Cheek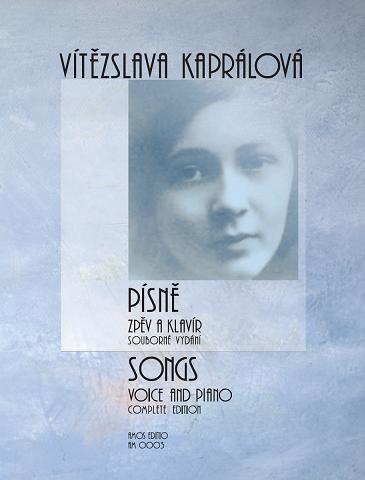 Kaprálová's contribution to the genre of art song is a major one; yet her legacy was fairly unknown until very recently. It was only in 2003, when Supraphon released the CD premiere recording of these songs, that their extraordinary qualities were brought to the attention of music critics and led to her reputation of being one of the most important composers of the art song of the twentieth century. This publication is the first complete (and critical) edition of Kaprálová's songs, many of which have not been previously published. The bilingual edition was meticulously prepared for publication by one of the foremost Kaprálová scholars, Dr. Timothy Cheek of the University of Michigan School of Music. Besides the knowledgeable Foreword and substantial editorial notes, the edition includes translation of all lyrics into English. This unique publishing project was made possible thanks to the encouragement and financial assistance of the Kapralova Society, a music society based in Toronto, Canada.
Instrument: voice
Catalogue number: AM 0003 Price: 800 CZK
ISMN: M-66057-046-3